Posted on 2009.04.21 at 01:33
So, here's where I finally show you these projects that have been taking away from Final Boss for so long.
This is the first project of two, and it's going to be featured in one of the biggest art shows that our area gets. Period. So, I went one step ahead of the normal, and created the first comic book (that I know of, anyway) that this show has ever seen.
DEFENDERS OF EARTH! Just finished making the first copy of the thing. Gonna print out a few more pages tomorrow, and head over to Kinkos to get 200 copies of the thing. Maybe even more if it proves to be really popular.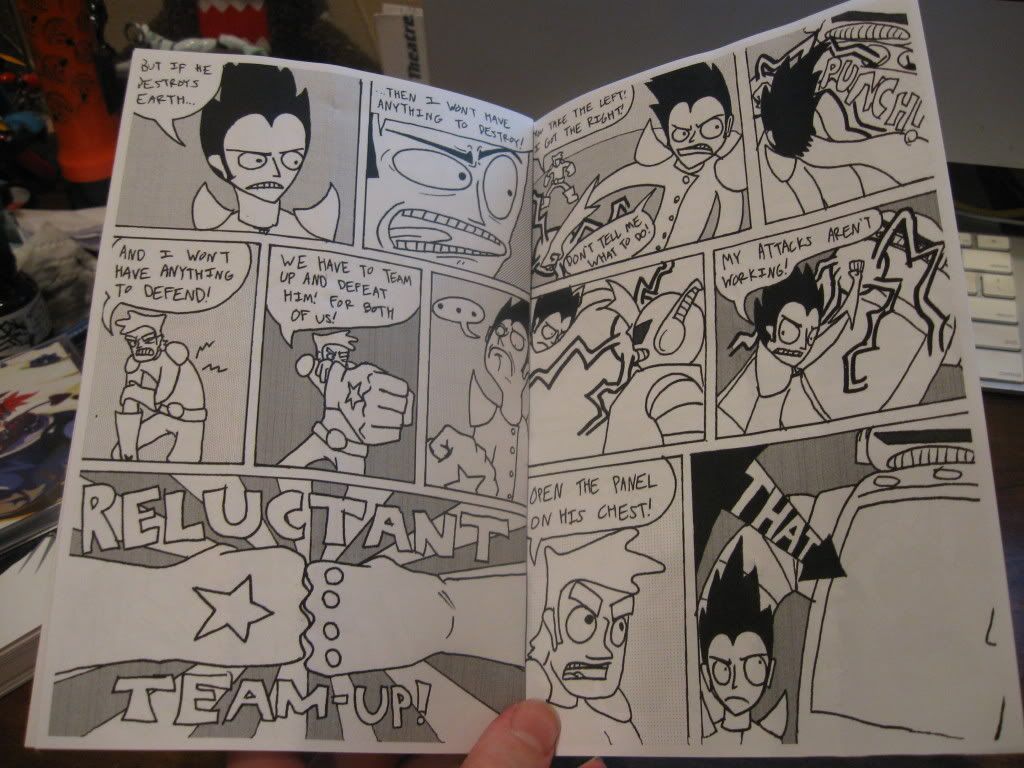 And an interior shot, because every post needs two pictures.
Jesus Christ, those photos are massive. Sorry about that. Anyway, as the show progresses, I'll get more photos of the copies and maybe some of a few
chumps
people walking around with the comic, and hopefully enjoying it!
And, of course, shots of the other project as soon as that one gets completed.