24 HOUR COMIC DAY?!
Posted on 2009.10.08 at 23:51
Current Location:
the basement
Current Mood: hammers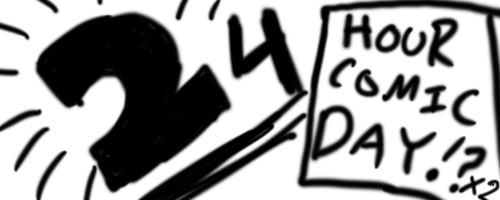 AWW GEEZ, HERE WE GO AGAIN. 24 hour comic day, ROUND 2. Comic's below the cut Hope you enjoy it!
And there we have it! Huge huge thanks to
lecheporfavor
and
blitzdrachen
and everyone else downstairs in the basement with us as we powered through these things! I only got around 15 pages done in the actual 24 hours, but I liked what I was doing so much that I went through and finished it anyway. Hope you enjoyed it!